The links in the post below may be affiliate links. As an Amazon Associate, I earn from qualifying purchases. Read the full disclosure.
To reduce stress, sometimes it's wise to wrap and tag gifts as you get them.
Wrapping Deals
Remember to buy wrap that may be used for other occasions when it"s on sale after the holidays.
Reuse the paper towel or toilet paper roll insert by cutting it lengthwise and using it to pop over the roll of paper (a paper towel roll may be cut into at least three segments for use). (Okay so I admit I tried this trick thinking it would work great but to me it seemed like the toilet paper roll or paper towel roll is too loose, –that and using a toilet paper roll weirded me out a little. So I did not find this very successful, but your thoughts may vary.)
Save ribbons from other gifts or craft projects for use later.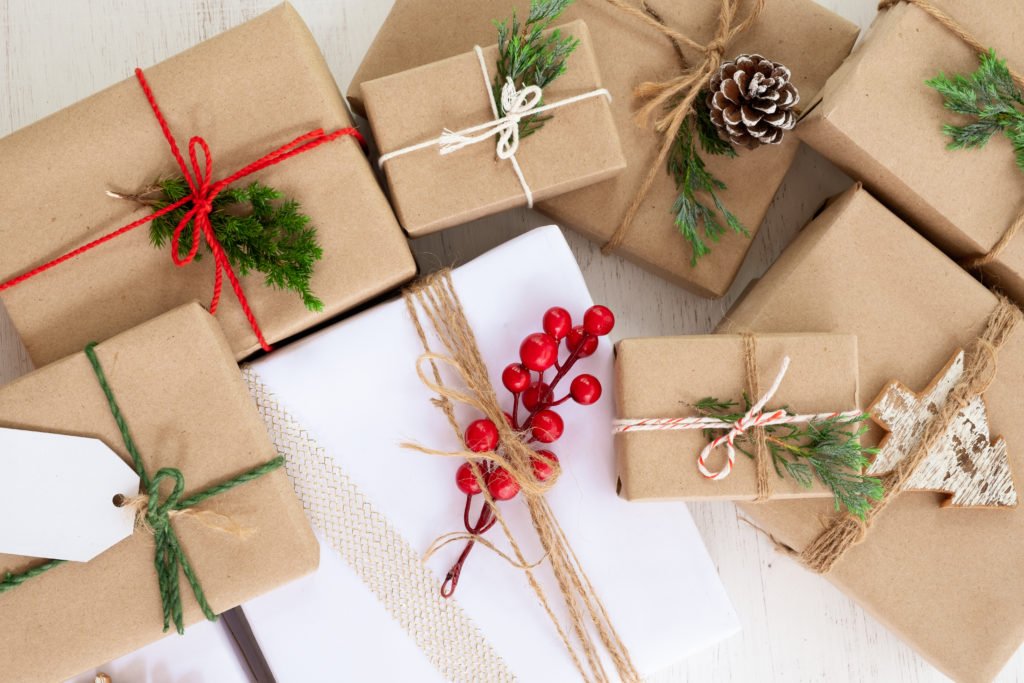 Wrapping Gifts Beautifully, Naturally, and Inexpensively
When adding a ribbon wrap around the package, use a smaller piece of wrapping paper like a cumberbund or accent piece
Use double-sided tape for a cleaner look, or fun tape to make a color splash
Reuse newspaper or packaging paper
Use nature for accents, pretty branches in a bundle on top
When using a plain wrap, stamp a pattern onto it
Use foil
Make an origami decoration as a "bow"
Use pine cones with cinnamon as the "bow"
Mix and match patterns (way to use small pieces) for fun
Use leftovers from crafting
Look online for pretty pictures
Have kids make cards for their friend's gifts