The links in the post below may be affiliate links. As an Amazon Associate, I earn from qualifying purchases. Read the full disclosure.
The only bad Halloween craft job is the Halloween craft task that takes too long. You understand the ones. The craft tasks that have so many actions that you've lost the attention of your kids before step two.
Give these simple Halloween craft ideas a try. They're short and sweet. They are enjoyable, and the completed results are spooktacular.
Pumpkin Painting
In under an hour, you and your child can develop the most lovable pumpkin craft ready to display in your home happily. Pumpkin Painting is the best activity for little goblins who aren't old adequate to manage the jack-o-lantern carving tasks.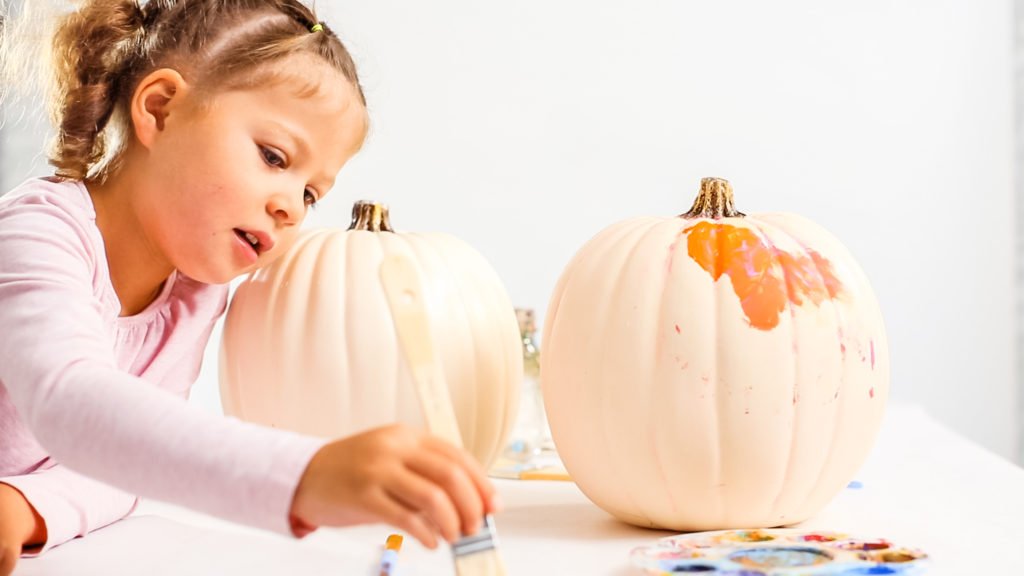 With simple materials like acrylic paints, markers, newspaper, and sealer, kids can paint whimsical, ridiculous faces on their pumpkins. Or they can portray their preferred cartoon character, Halloween concept, or harvest design.
Painted pumpkins do not rot near as rapidly as carved pumpkins, so it is a lot more affordable to paint pumpkins rather than sculpting them. It's also safer and more hands-on for young children because there is no knife included.
Halloween Mosaics
Mosaic art utilizing tiles is incredibly popular. Children can duplicate this popular craft using construction paper instead of tiles or glass.
Before gathering the kids around the table, cut little squares of different colors of paper, orange, red, blue, yellow, white, black, green, and so on.
On a piece of heavy white stock paper, sketch the outline of a pumpkin, Frankenstein, or other Halloween character.
With a small dab of glue on the back of each square, kids can mosaic their way to a uniquely innovative masterpiece that can be framed and held on the wall for lots of Halloween years to come.